Recently my creativity seems to have been sapped from me. Maybe I have been stranded on this island too long, or perhaps my head is so full of American history that I have little room left for anything else. But rejoice! I have discovered my newest fashion muses, all straight from
HEL LOOKS
, who will hopefully stir up the creative juices that are simmering about inside me.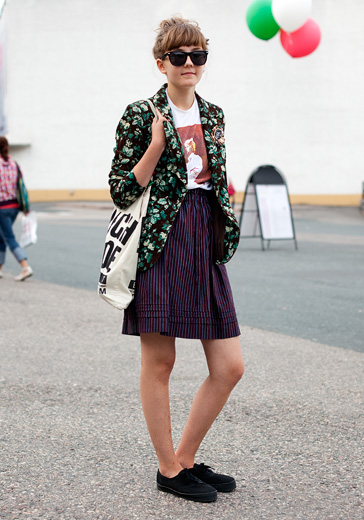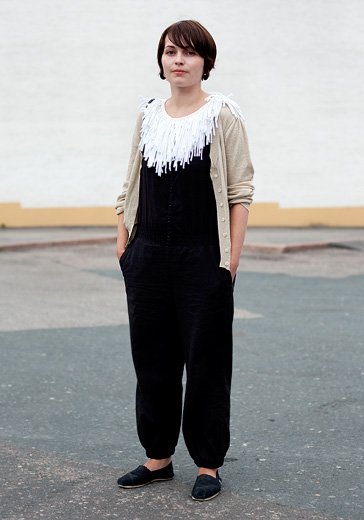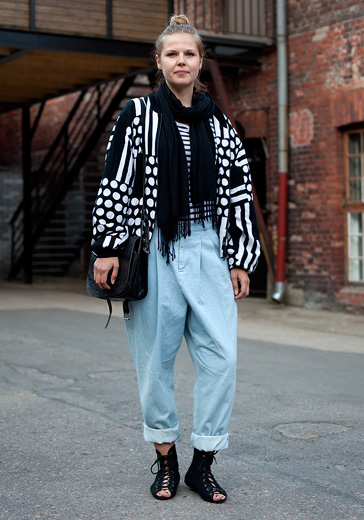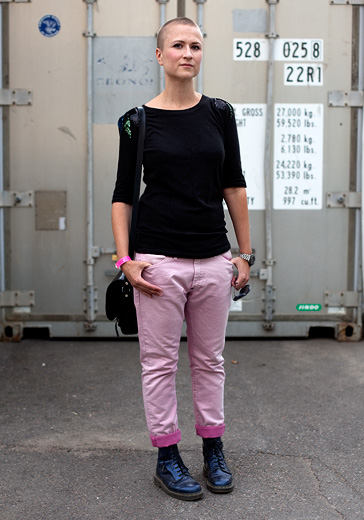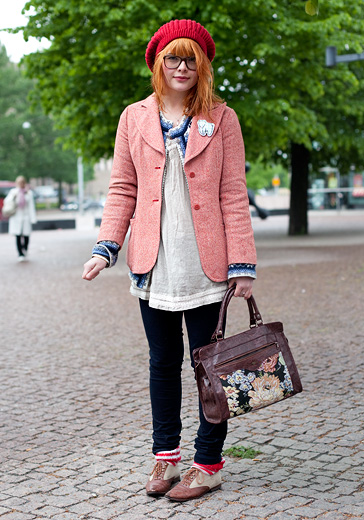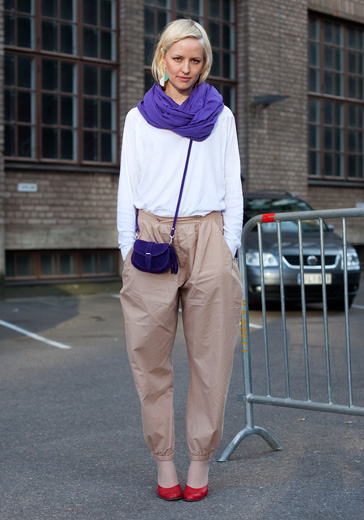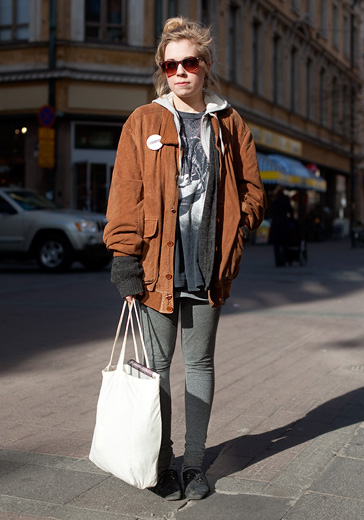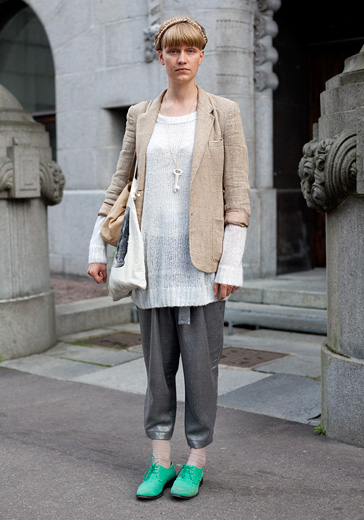 HEL LOOKS
is undoubtedly my favorite street style site. Everyone is so gloriously unique, and that itself gives Helsinki a signature style. I really love how everybody looks like a real person, snapped in a photograph in the midst of their busy lives rather than some pouty women just posing for a picture.
I am seriously digging all the billowy trousers, nonbulky layers, simple colors, and quirky footwear these ladies are sporting. The last two looks are my favorite - the contrast of an oversized jacket with skinny, cozy leggings is effortlessly stylish, and those mint green shoes are a genius finishing touch to an otherwise colorless outfit.
Come fall, these are
definitely
looks that I want to emulate. But beyond the clothes, it's the attitude with which all of these outfits are worn that I admire. These ladies are confident and comfortable, and what's more timeless or fashionable than that?