First order of business: the
shirt
is from Musée d'Orsay in Paris. Isn't it clever?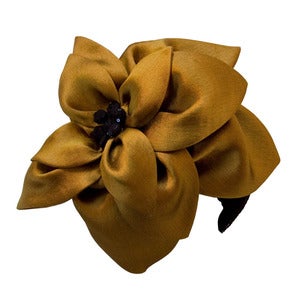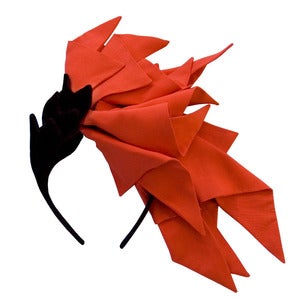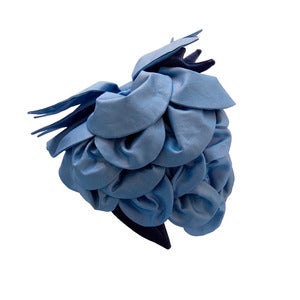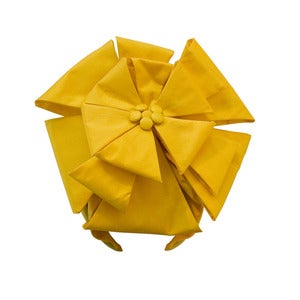 These headbands from
Tour de Force
are so stunning.
The sharp lines and Flemish-painterly colors remind me very distinctly of one of my all time favorite runway shows: Dior Spring 2009 Couture.
(
style.com
)


This editorial by Miles Adridge immediately makes me think of Charlie and the Chocolate Factory, especially the terrifying Johnny Depp film version. But in the best possible way, of course; the colors are so primary and vivid, and the playground is the perfect whimsical backdrop.


Freddie Highmore is the most adorable thing.
Can you believe he's seveteen now? And his birthday is on Valentine's Day!
Yes, I actually bothered to look it up so I wouldn't feel like a complete pedophile drooling over him.
I want to own this velvet couch. It's so comfy and from my favorite store on the entire planet,
Midnight Farm
in Martha's Vineyard. I know I've posted about it
before
, but it's just that amazing.
And you didn't think it could get better than a patchwork velvet couch:
Diptyque candles
and
Beatles Monopoly
. Oh yes. Don't you want to live there?
AND FINALLY...
I AM THE HAPPIEST PERSON ALIVE!

Have a supercalifragilisticexpialidocious weekend (is that even an adjective?)... I'm savoring the last bit of my spring break.
An outfit post will come shortly, I promise! Probably Sunday or Monday.